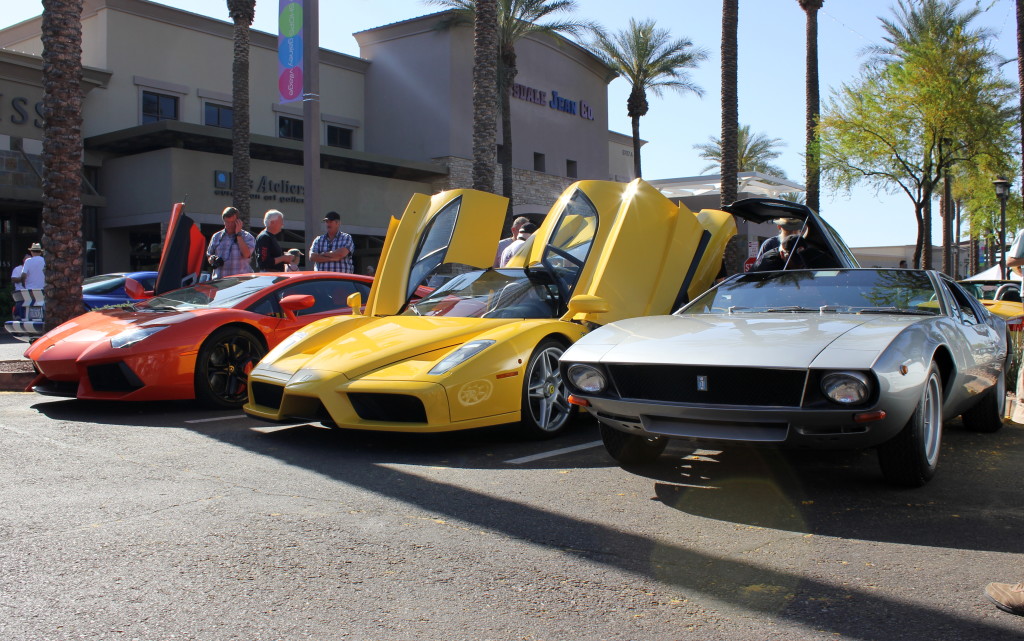 I decided to hit up Cars & Coffee in Gainey Village, Scottsdale, again this weekend after having such a nice time at the last one. It was another beautiful "spring" day here at around 85 degrees and sunny, which meant lots of cars (and people) turned out for the meet. The featured marque was Porsche, although as the pics illustrate – it was still the diverse and eclectic crowd of cars I enjoyed so much from last time. It was especially cool to see a yellow Ferrari Enzo, an Aventador, and a handful of other really rare cars. I also met Brenda Priddy, the famous automotive spy photographer, which was really cool.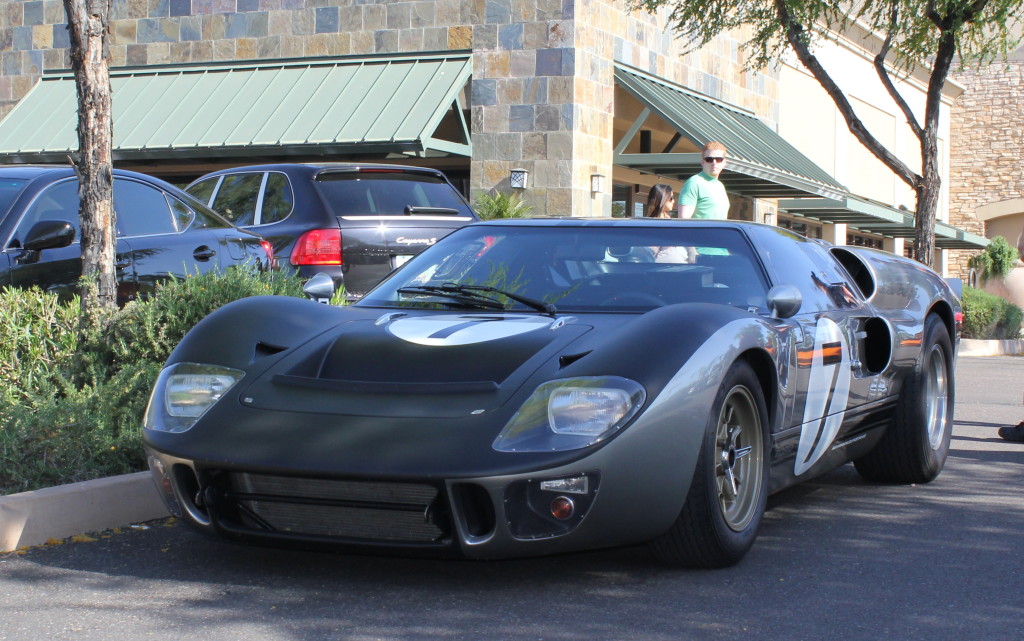 Surprisingly, there were a lot of Ford GTs present, both the newer version from the 2000s as well as the classic version. I have a soft spot for these cars, so that made me very happy to see.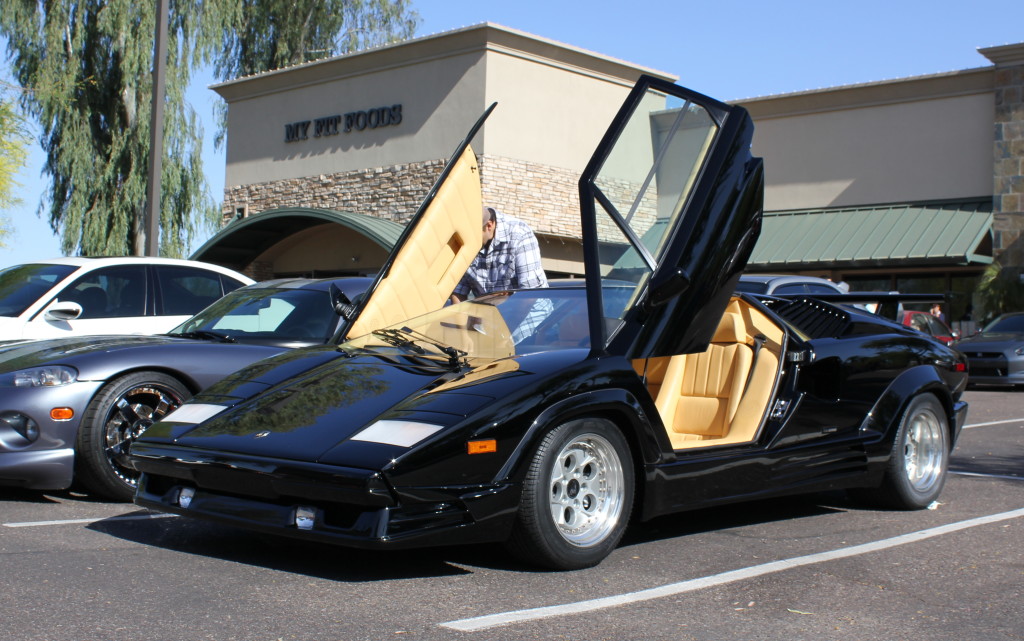 There was also a 25th anniversary Countach at the show, which went largely overlooked by the newer and shinier cars by most, but certainly not by me. The car was absolutely beautiful and you could tell the owner really enjoyed it.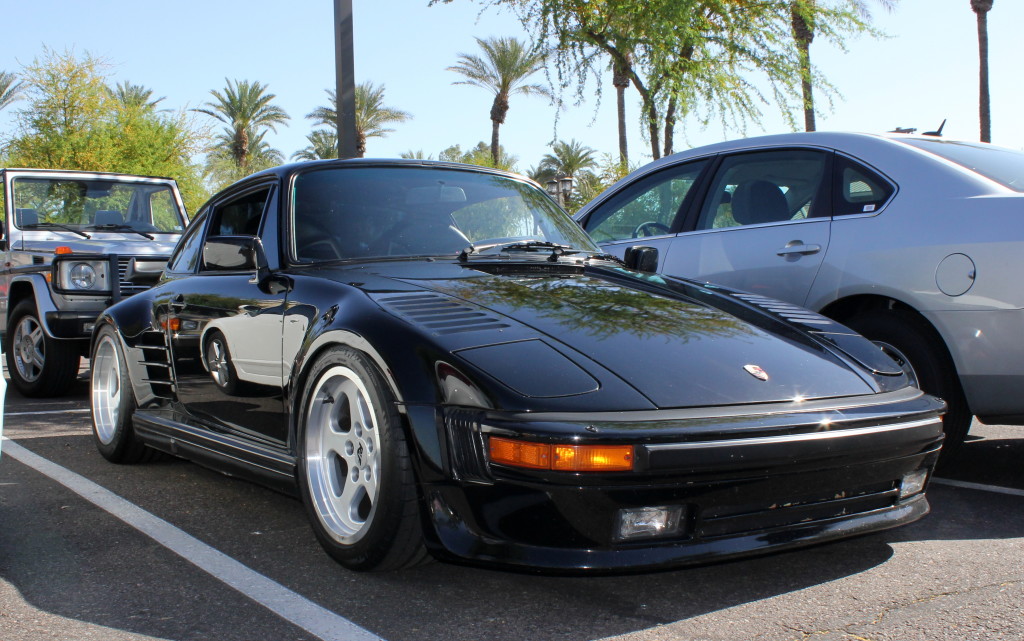 This RUF Porsched slantnose also caught my eye, as it's pure 80s exotic goodness. I know my friend Drue will also appreciate it, as we seem to have similar tastes when it comes to 80-90s era cars.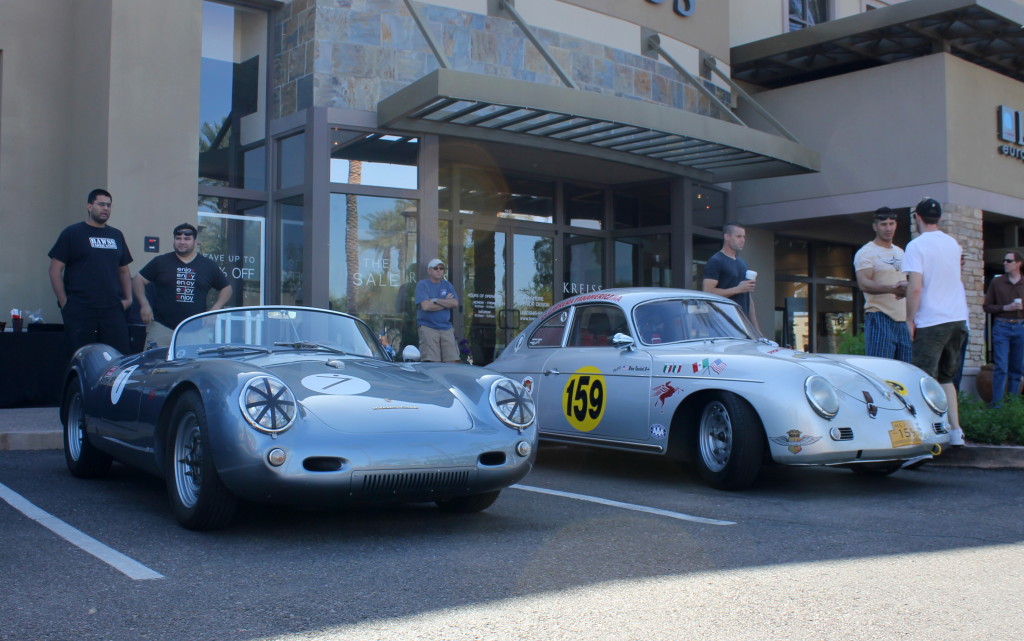 Speaking of Porsche, this pair of vintage Porsche race cars was hard to miss. Both cars were still decked out in full livery/rally car regala, which added even more charisma to these already fascinating machines.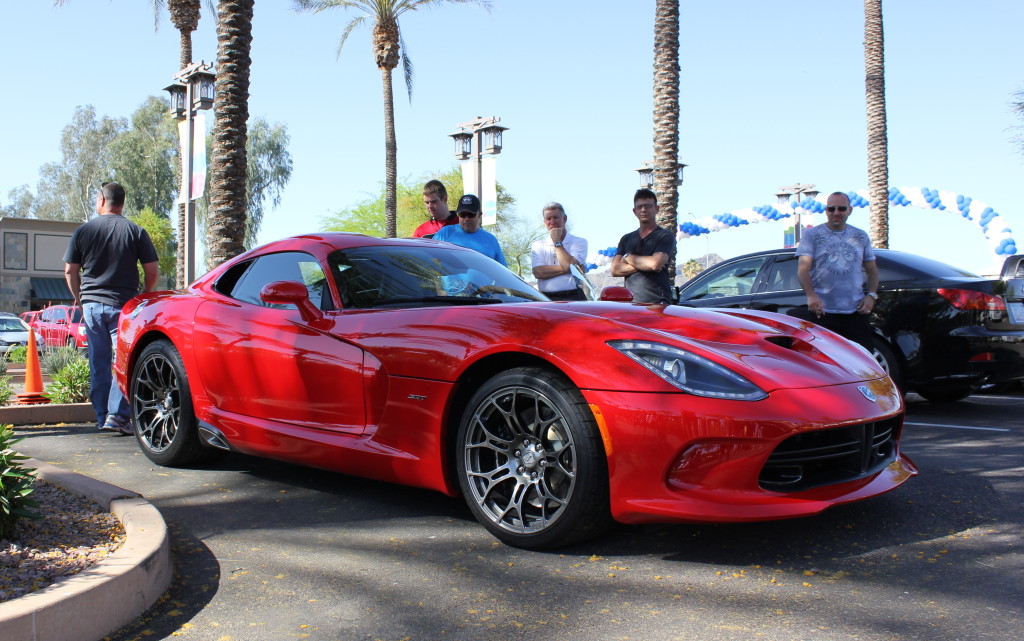 A new 2013 SRT Viper (don't call it a Dodge!) was also there, and I have to say I was very impressed. The interior was very Audi-like, and the exterior had some great lines. The Viper has certainly grown up, and it appears the Fiat ownership is wearing off on it a bit.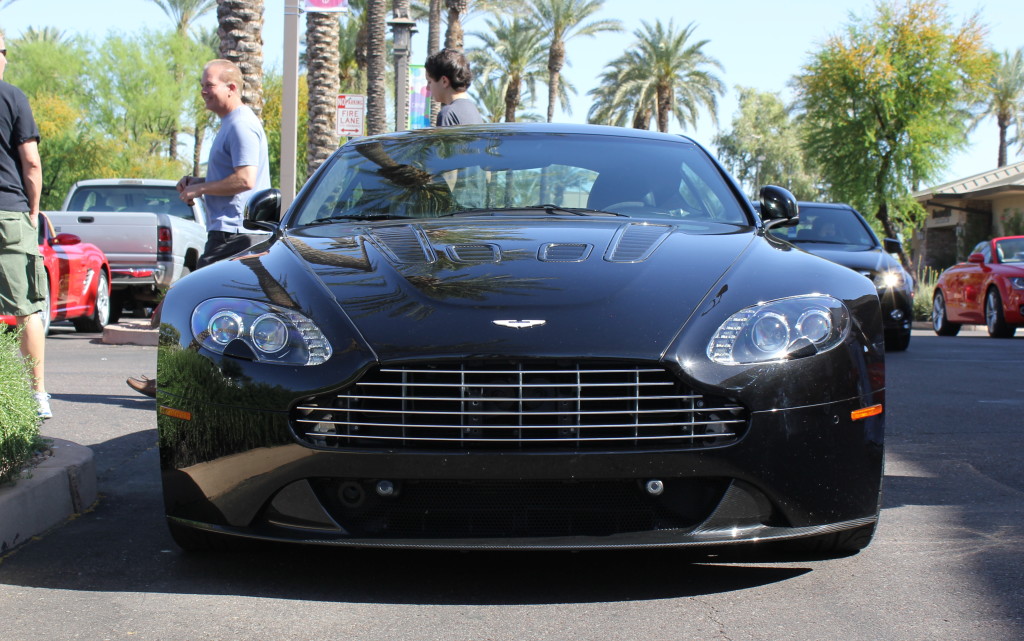 This Aston Martin Vantage V12 was also very cool to see, with body work that is so aggressive you'd think it were aftermarket. I didn't get to hear it drive away sadly, but I bet it sounds awesome too.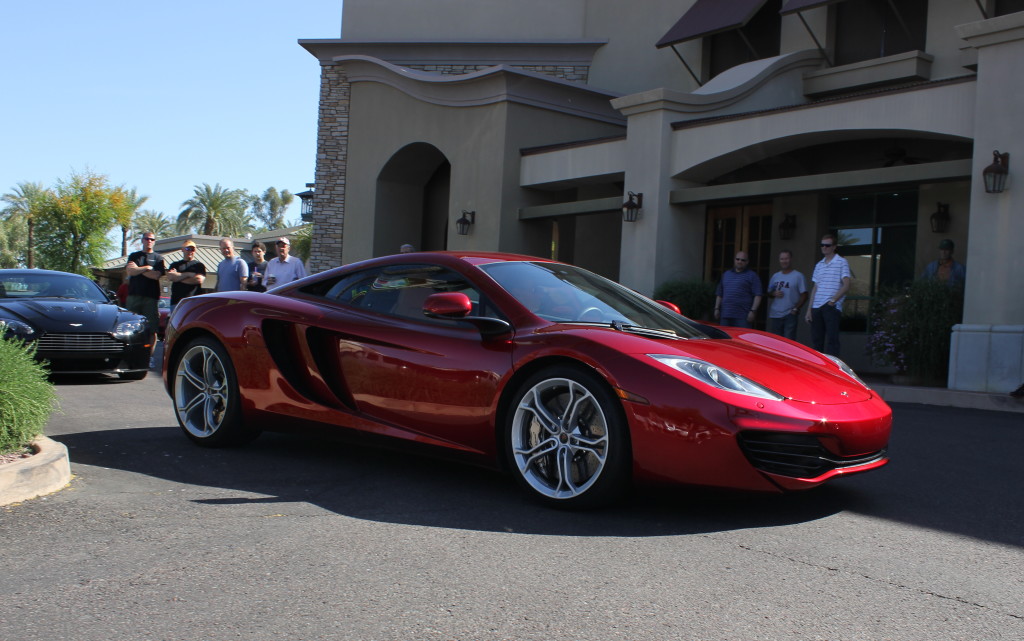 Parked in front of the Aston was a McLaren MP4-12C, perhaps one of the worst named supercars money can buy. Despite its awful name, it's a beautiful car and all of the reviews I've read have been mostly glowing, so I won't hold it against the car that it sounds like it was named after what I'm guessing was a spoonful of alphabet soup.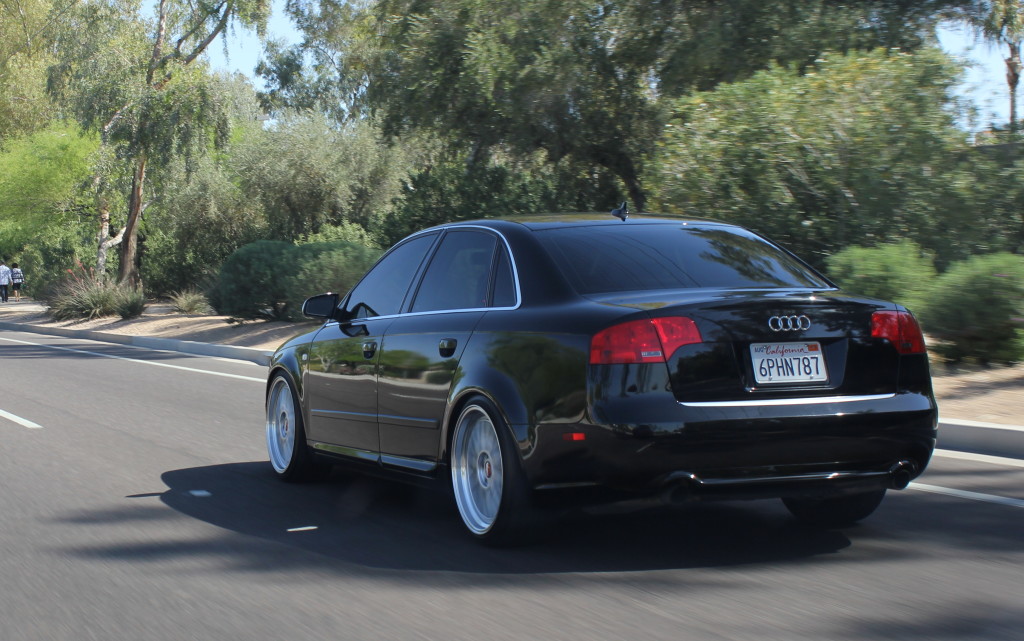 Next I meanered over to the Penske dealerships in North Scottsdale with a new Audi friend I met named Trevor to check out what they had in store, and they didn't disappoint.
First off was this red Audi RS5 Convertible. The RS5 is absolutely stunning in person, whether with or without a roof. Red happens to be my favorite color, so this particular model was a real winner in my eyes.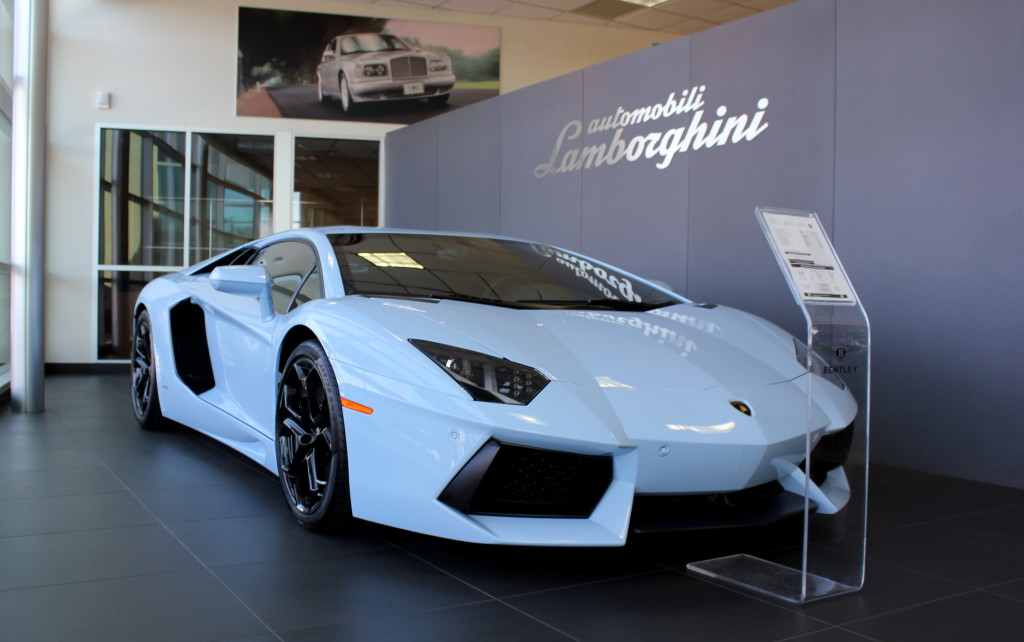 Next was this lightly used Lamborghini Aventador in "Celeste Phoebe" or what the layman would call baby blue or light blue. While the color isn't for everyone, it is kinda cool…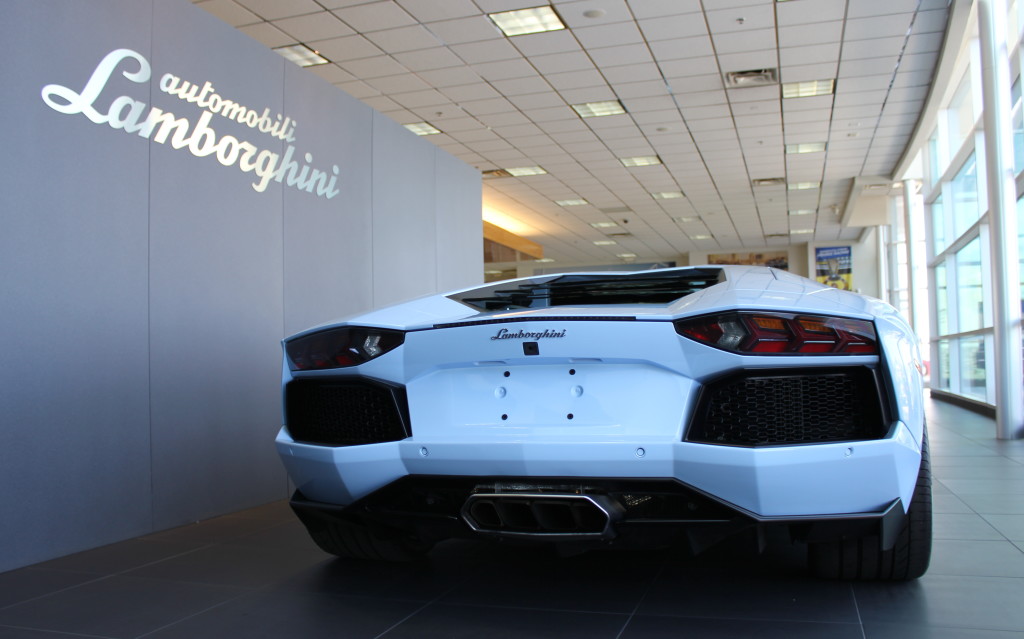 And last but certainly not least was a mint Porsche 993 Turbo S at the Porsche dealership. Call me crazy but I'd have a hard time deciding between this a new a new one, despite the fact that this car is nearly 20 years older and not nearly as fast. The 993 is definitely my favorite body style of any modern Porsche and possibly of any Porsche ever.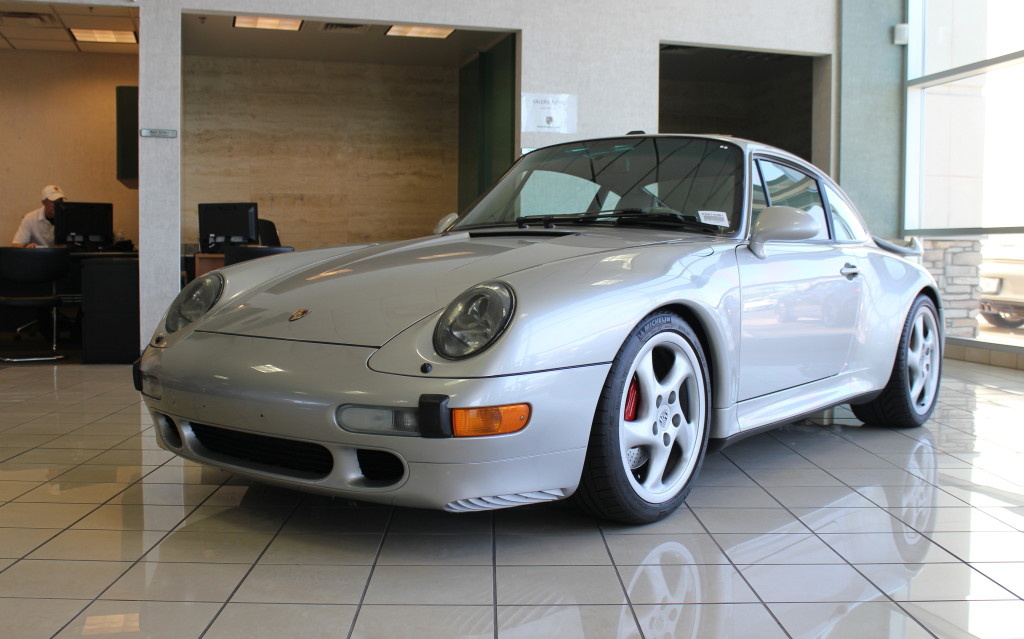 I've got plenty of more pics but I've pretty much run out of things to say, so I'll let the cars do the rest of the talking.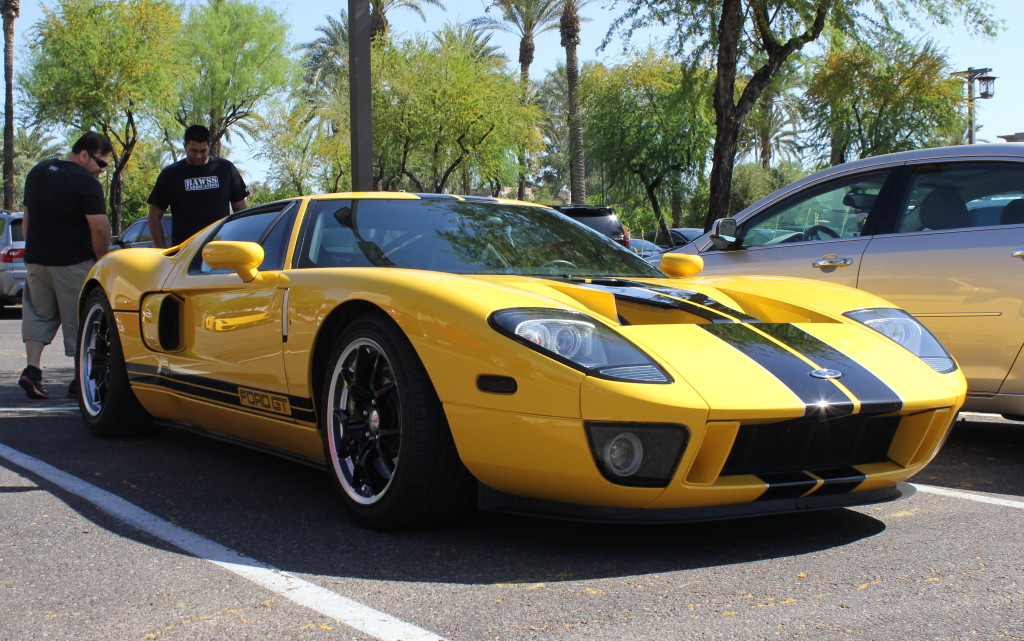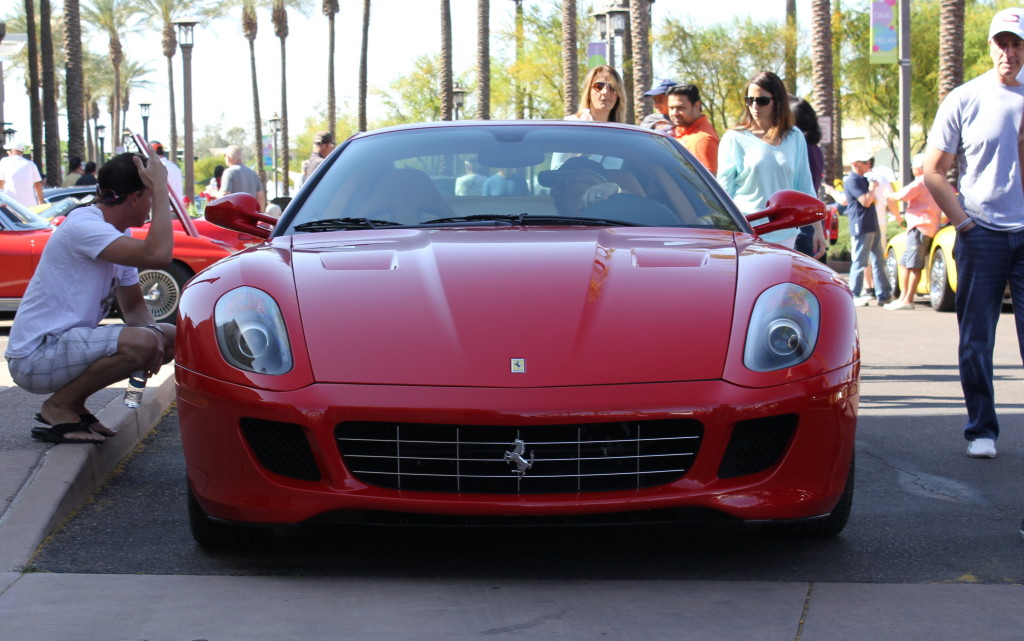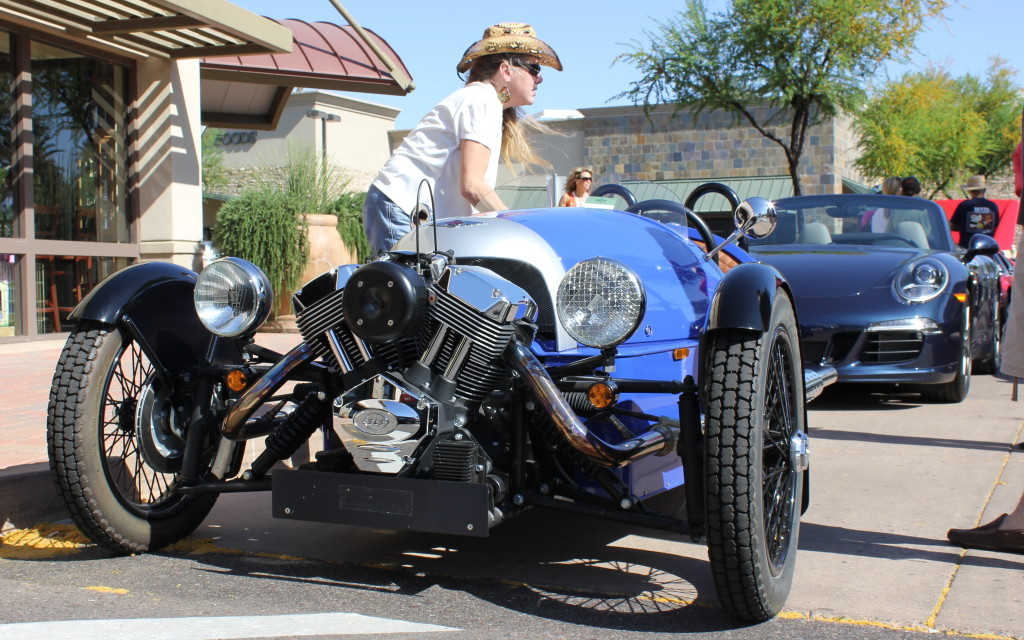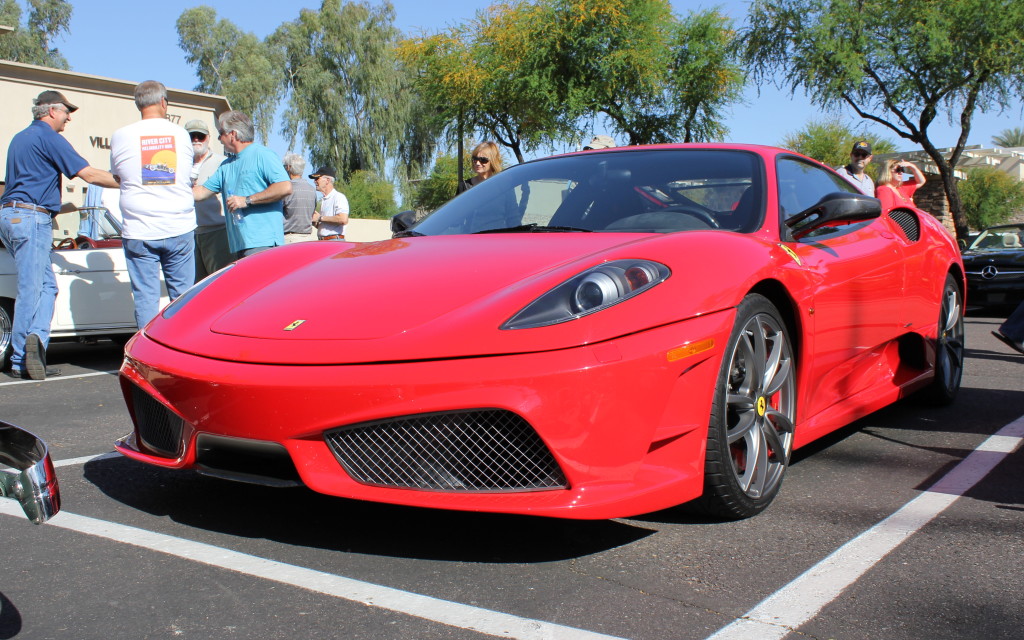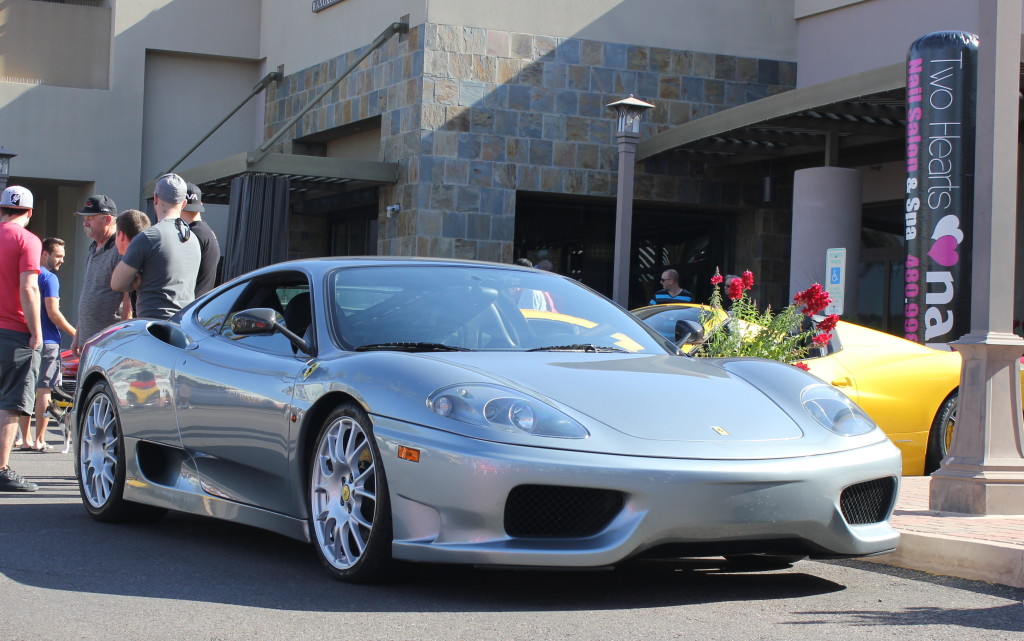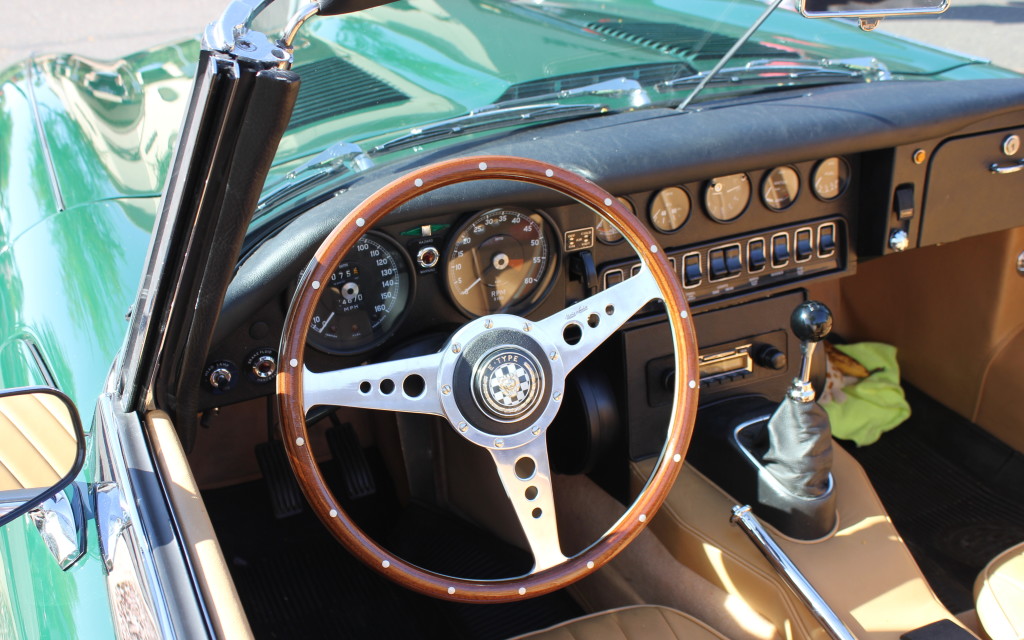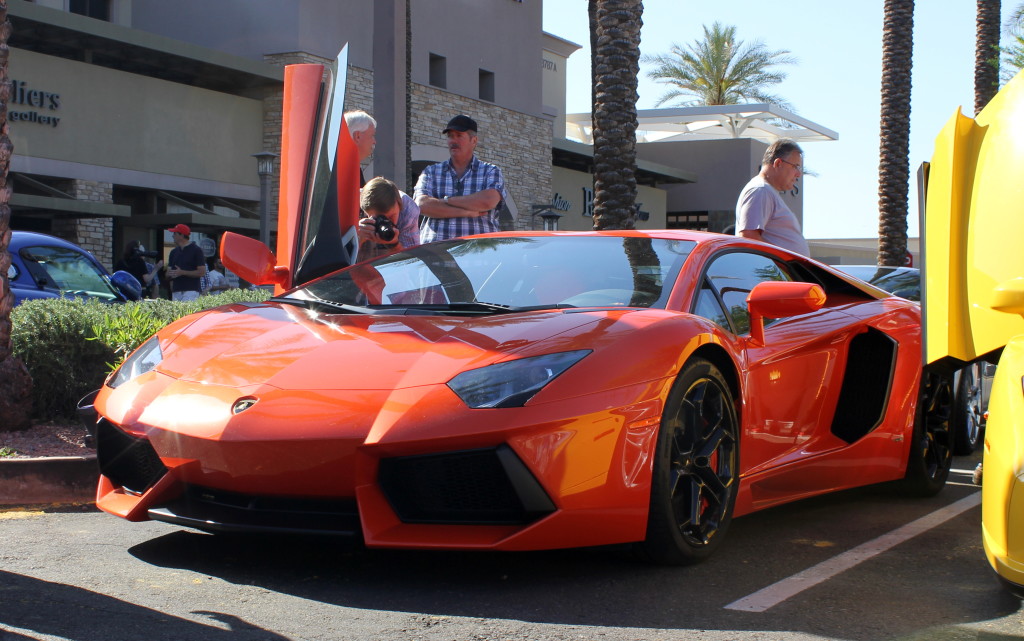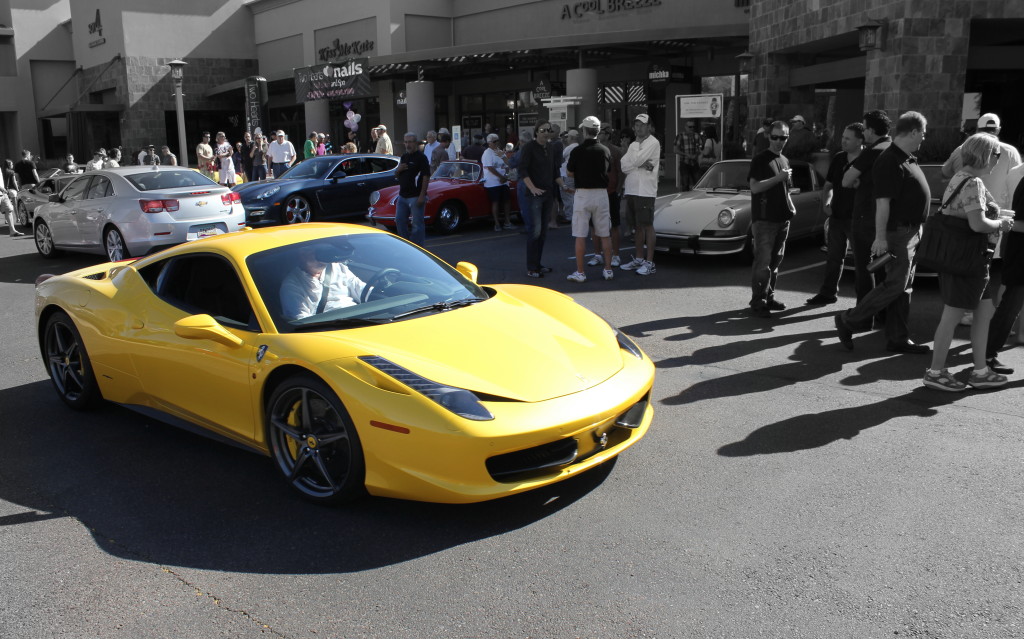 Similar Posts: